Naada Yoga
 is a form of yoga that works with sound as a way of bringing us into a state of unity and calm quickly.  Mantra and music as a focus for meditation is a powerful and enjoyable way to bypass the busy mind and access a deep and nourishing stillness that resides within us all.​
​
Through a variety of sound based practices based on the ancient Vedic tradition of mantra and the Indian classical music tradition of Raaga we are able to refine  our ability to listen deeply, to free our voices and expand our hearts so we may rest in a state of fullness and joy. 

​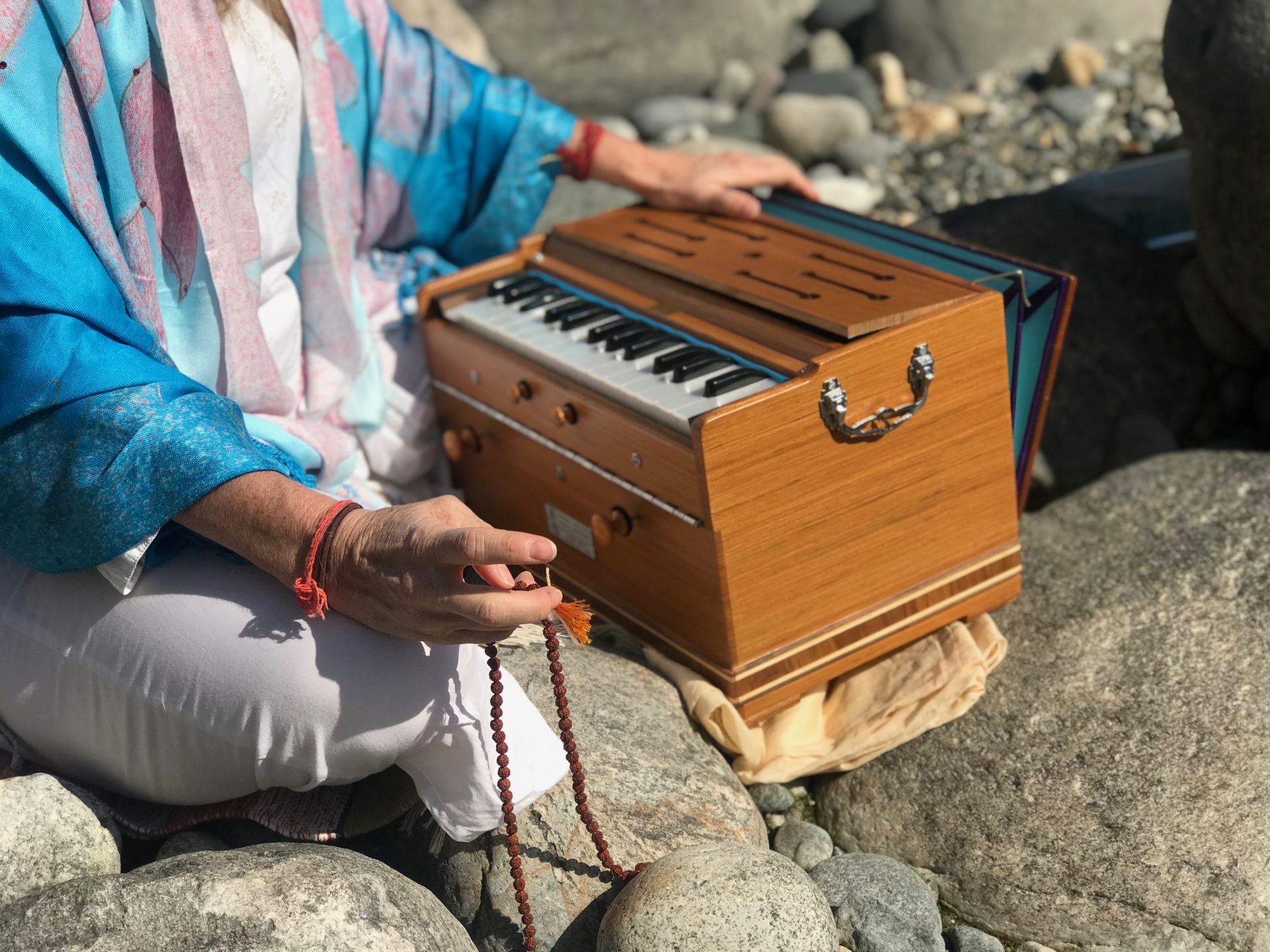 What is KIRTAN?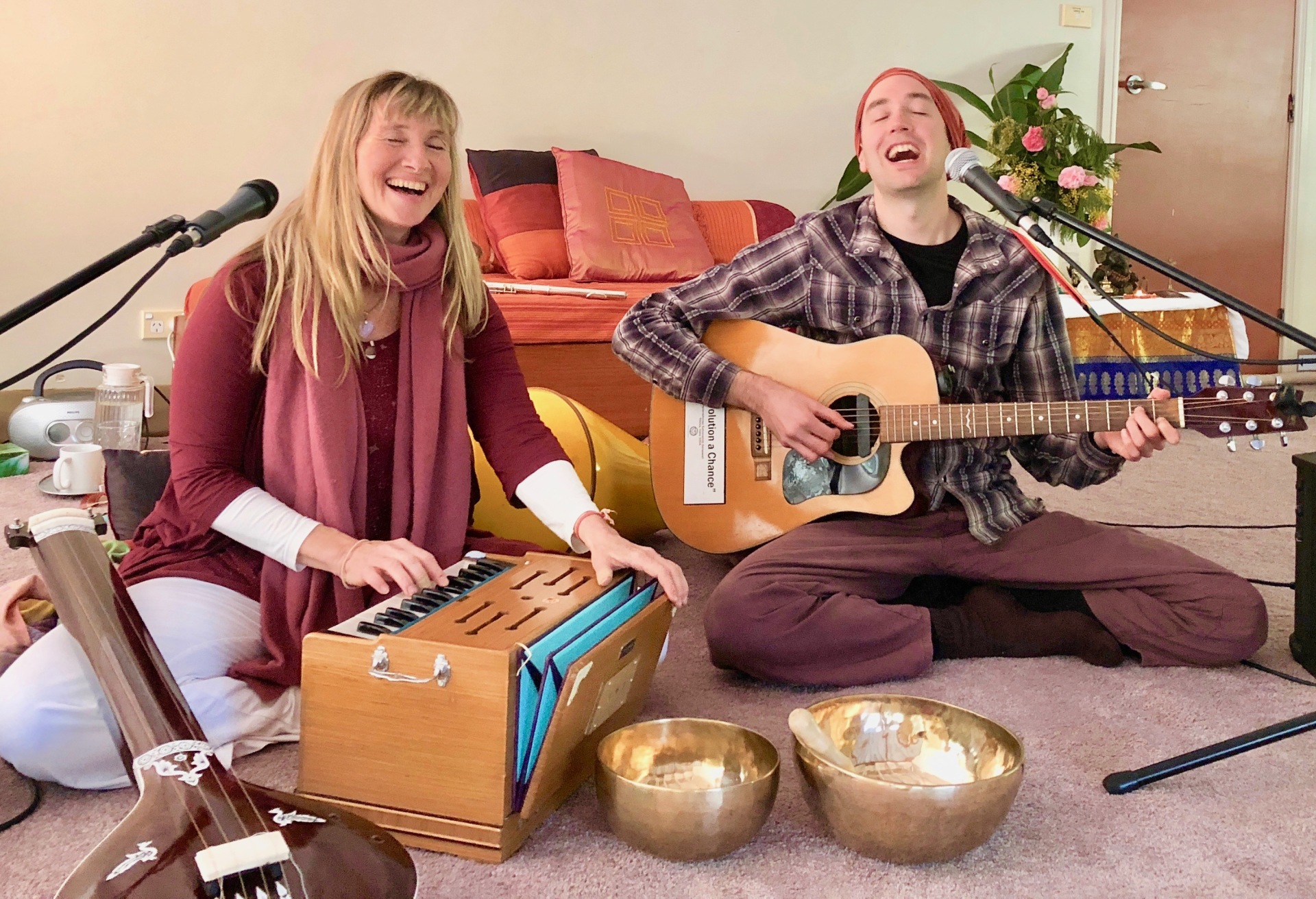 Kirtan is one form of Naada Yoga (Yoga of sound) and Bhakti Yoga (Yoga of the heart) combining ancient sanskrit sounds (mantras) with melody and rhythm offered in dynamic call and response.​

It is the mantras carried by the organic flow of emotion and devotion which makes this such a transformative meditation practice.
Kirtan and mantra can help elevate our thoughts & emotions, purify and boost our energy and expand our awareness and can be practised by everyone, regardless of age or experience.

No musical experience required, just a heart willing to sing, share and receive.
"Kirtan is the calling, the crying, the reaching across infinite space - digging into the heart's deepest well to touch and be touched by the divine presence.'"
Jai Uttal
About  Geeti​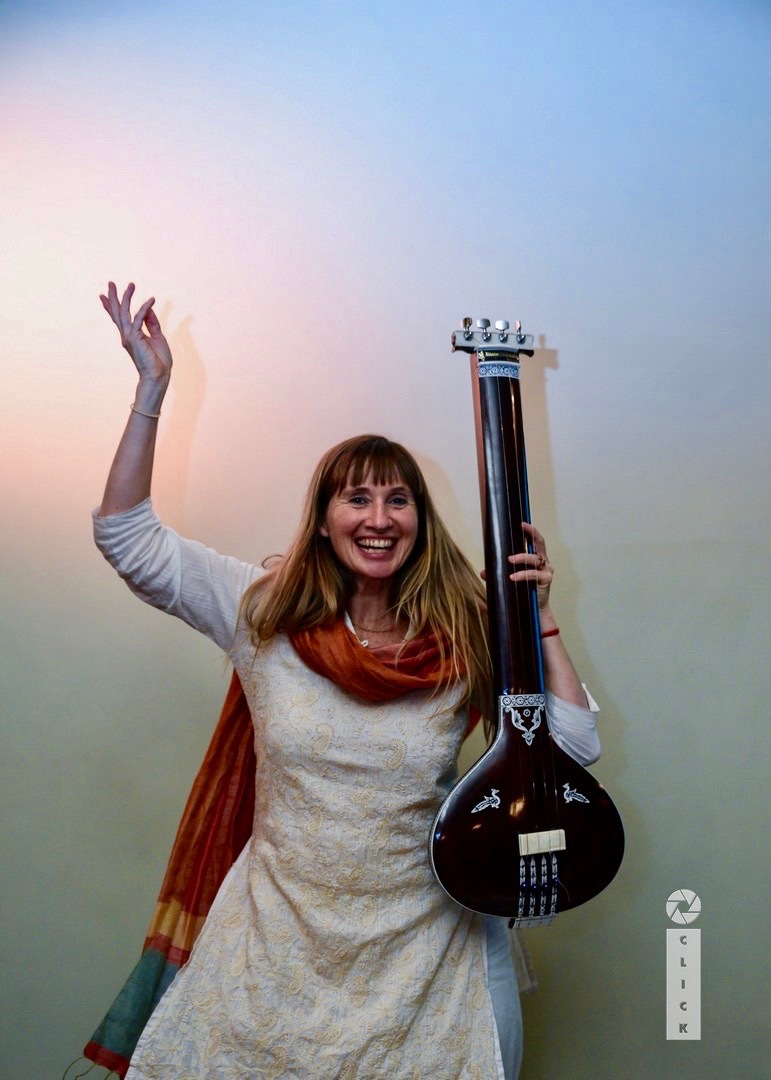 Geeti is a Sydney based kirtanist & Naada Yoga teacher with a background in conscious movement & dance.


Her passion and calling is to uplift, unify and transform our personal and collective energy and awareness through music, mantra and movement.​​​

Geeti sings, plays harmonium, manjira, tanpura, Indian drums and Hang. Her devotional and joyful heart shines through her music and voice, allowing people to let go and surrender to uninhibited  expression, and be filled with deep nourishment.

Her Naada Yoga teacher training with Heart of Sound founder Anandra George and Indian classical music training with Sudhanshu Sharma have informed the depth and subtlety of her music.

Geeti teaches regular Naada Yoga classes and workshops and is a core member of the Sydney-based Kirtan group 'Sound Samadhi' which gathers monthly.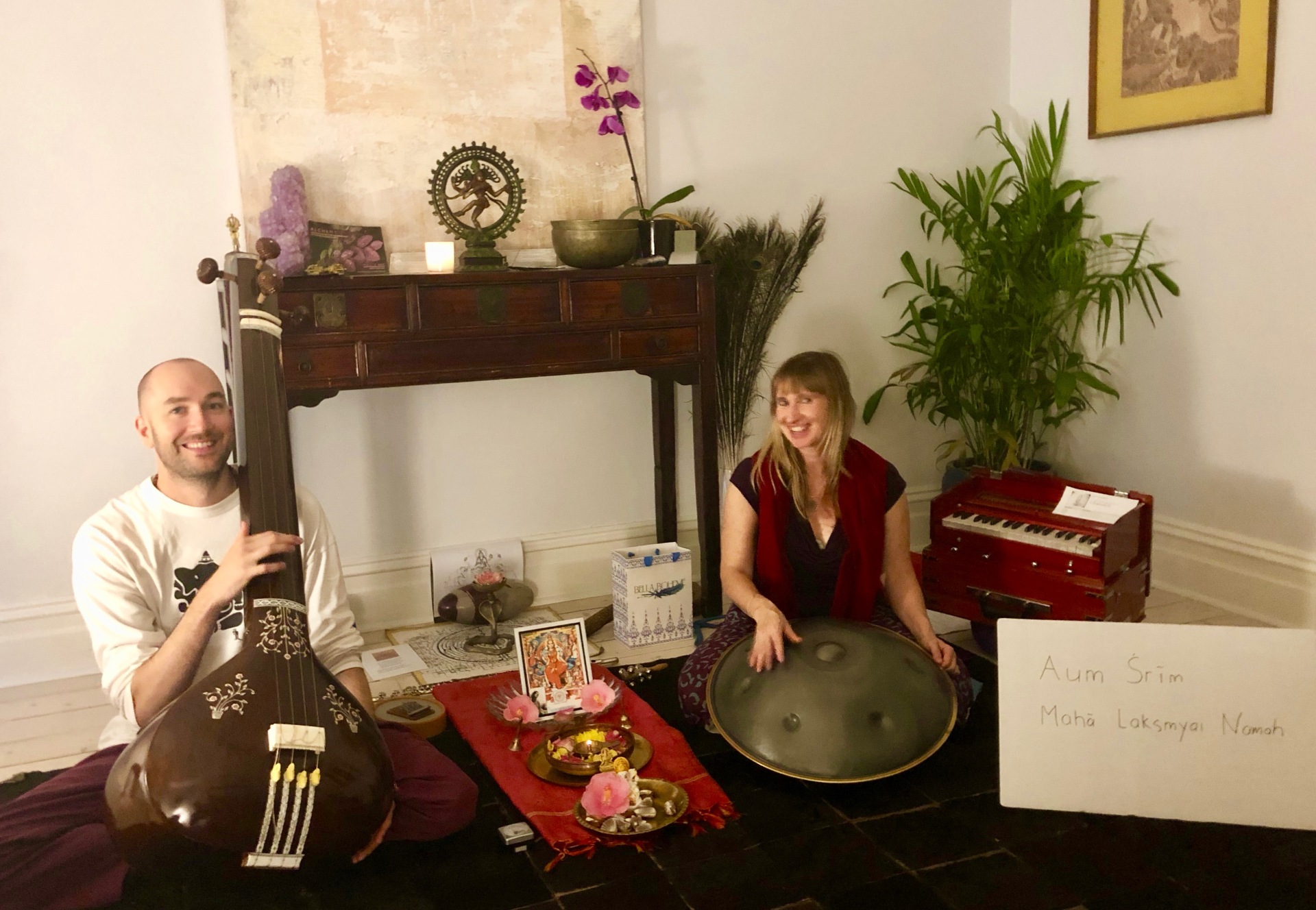 As an accredited Soul Motion conscious dance teacher and Kiryuho Japanese Movement Meditation teacher, Geeti is excited about exploring and fusing her love of sacred sound with movement and dance.​

Recently she has started to collaborate with fellow Sound Yogi and singer song writer Gyanananda and looks forward to birthing new adevtures in Sound and Movement over the coming months!